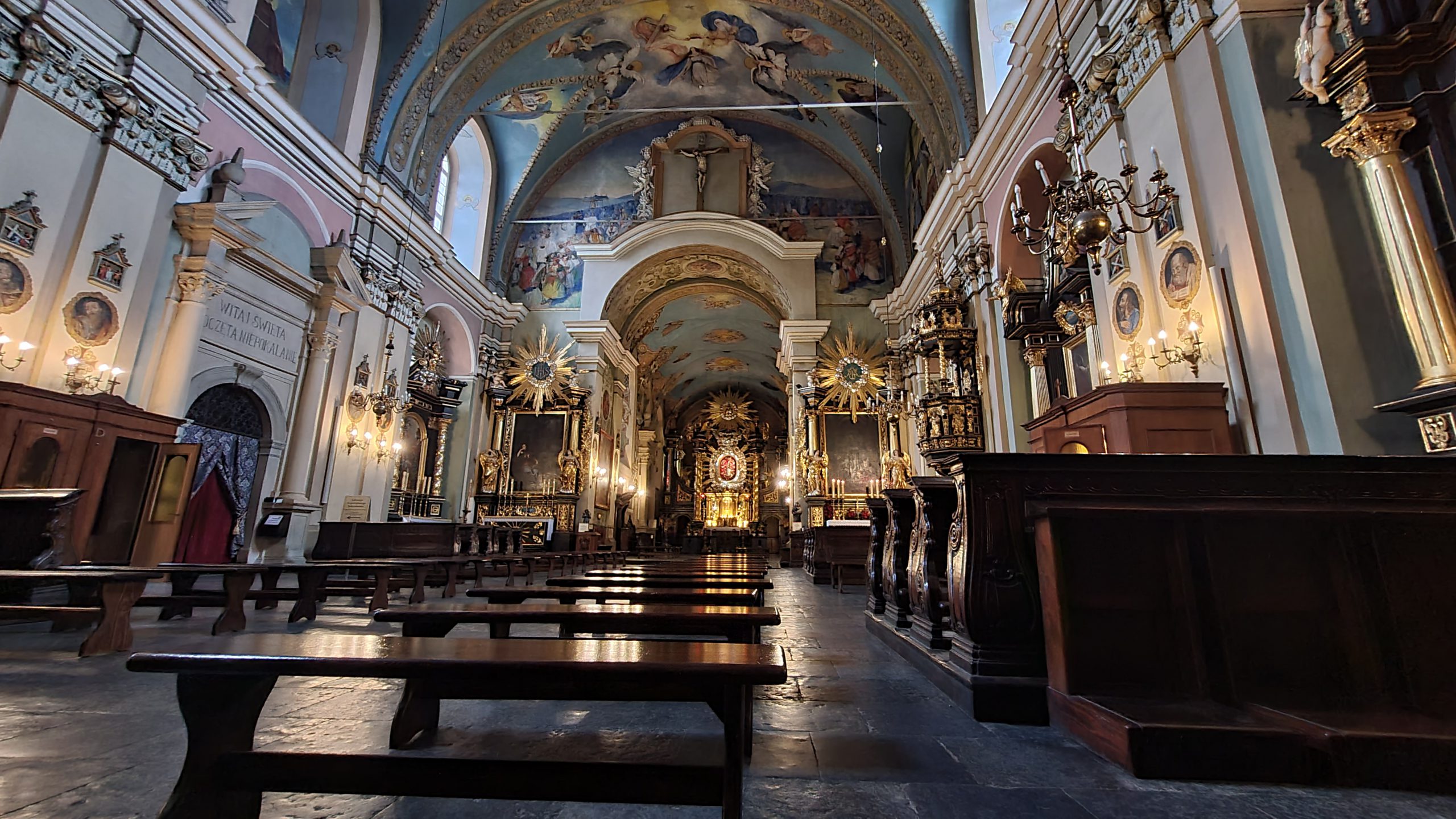 The origins of this place date back to 1600, when Mikołaj Zebrzydowski, the governor of Kraków and the starost of Lanckorona, commissioned and funded the construction of the Chapel of the Crucifixion of Jesus. It was modeled after the Holy Cross chapel in Jerusalem. Soon after, the chapel of the Tomb of Christ and a small monastery with a church designed by John Maria Bernardoni and Paweł Baudarth were erected. A few years later, Mikołaj Zebrzydowski decided to fund the stations of the Passion and to arrange them according to the Jerusalem pattern. Successive property owners – first the Zebrzydowski family, then the Czartoryski family, added new chapels or expanded the already existing ones. This is how the architectural and landscape complex was created. There is no doubt that this place with over 400 years of tradition deserves special treatment. Kalwaria Zebrzydowska has become an example for other Polish Calvaries and is the most perfect illustration of the transfer of prayer routes and the urban layout of Jerusalem.

Kalwaria Zebrzydowska is a unique cultural monument, in which the natural landscape was used as an environment for a symbolic representation in the form of chapels and roads of individual stations of the Passion of Christ and the life of his mother – Mary. The aforementioned roads and chapels are part of the landscape heritage which is embedded in important ideas and has symbolic values. The Calvary landscape is the result of the activities of nature and many generations of people who have been co-creating this place. The monastery also includes historic buildings next to the Basilica, also placed on the UNESCO World Heritage List. After the Second World War, the buildings became the property of the state and served as housing for poor families. The buildings were returned to the monastery in 1992 (in reality, 19 years later), but due to the very poor technical condition they remained unused.
Information based on the Feasibility Study of the Sanctuary Heritage project in Kalwaria Zebrzydowska on the UNESCO trail.